Search Engine Optimisation
Search Engine Optimisation and Online Marketing
There is now well over 650 million searches a day on the internet, with an overwhelming majority through the top 4 search engines:
Google, Yahoo, Live and Ask. Optimising your website for these search engines is essential for almost any business.
Search engine optimisation involves making your website accessible to search engines, and improving your web site so it can appear higher up within the search engine result pages. This will result in a more visitors to your website. Typically this is first achieved by carrying out some keyword research, and examining the structure of your website in terms of accessbiliy and internal link structure. Optimising a website typically doesn't make a web page more graphically advanced or use fancy animated effects. In fact, search engines prefer the site to be simple and not make heavy use of Flash, JavaScript or Java. Simple plain text is what search engines understand, this produces a professional clean-looking fast website, it works well for regular users and search engines alike.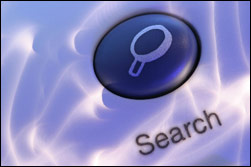 SEO falls into two categories (offsite SEO and onsite SEO). Onsite refers to optimisation that takes place on the actual website itself, such as page titles, page content, internal linking structures etc. Offsite SEO refers to link popularity, that is, how many websites link to yours.
All our SEO methods are ethical and we will not use spamming (blackhat) techniques such as cloaking, doorway pages, keyword stuffing, hidden text or links. These techniques are generally frowned upon and normally end up in getting your site ranking penalised or even permanently blacklisted from Google and other search engines.
Proper SEO techniques should result in a great increase in traffic from search engines, not only will more people see your service but also the hits will be from real people ie. potential customers, because your companies site relates to what they searched for in the first place.
Search Engine Optimisation for Google - Google's guidelines of Search Engine Optimisation, we advice anyone planning to use SEO for their company to view this important document.
Continue : Domain Name Registration